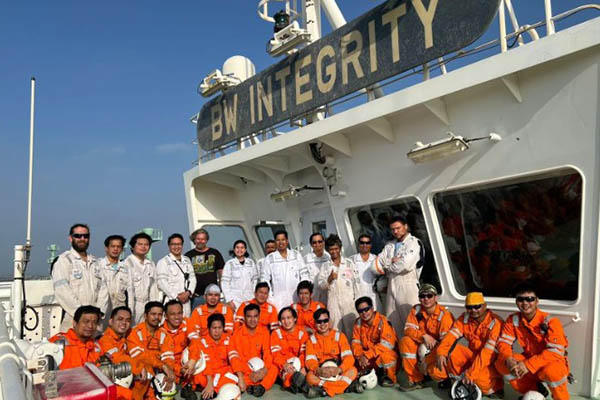 Congratulations to BW Integrity for achieving 2,000 days with no Lost Time Injury (LTI)! A big thank you to our officers and crew for their collective efforts in achieving this milestone.
BW Integrity is one of our five FSRUs (Floating Storage and Regasification Units) providing flexible, cost-effective LNG import solutions worldwide. Located in Pakistan, BW Integrity plays a critical role in supporting the country's energy needs by helping reduce the country's gas deficit and optimize cost savings in annual foreign exchange. The vessel is stationed there for a 15-year charter and is capable of regasifying up to 750 million standard cubic feet of natural gas per day.
BW LNG believes in Zero Harm to people, the environment, cargo, and property. Safety is top of our agenda and we are committed to ensuring all employees work in the safest environment possible.