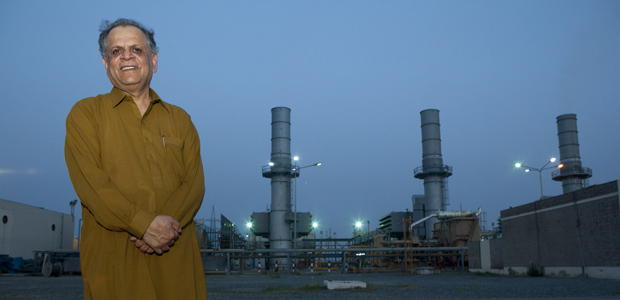 Pakistan offers far more opportunities than challenges for doing business. This fact has held since 1965, when my father, Z. Z. Ahmed, and I founded Associated Group. And, in many ways, this fact is truer now.
The challenges are well chronicled, and each affords unique ground for securing and investing in our collective future. Over 60% of Pakistan's population of 200 million is young. It is a market whose potential has yet to be fully tapped by local and international investors, whose industry and commitment are essential.
AG is proud of its half century of contributions to Pakistan where it has taken studied risks and spawned innovative solutions for meeting the requirements of a rapidly growing and urbanising population. AG is the country's single largest producer of regasified LNG, making it also the single largest source of gas for the country with its total peak capacity at 750 mmscfd at its LNG Terminal in Port Qasim. Moreover, our LPG portfolio maintains a complete supply-chain from production in Southern Sindh to consumption across the Punjab and all the way up in the Karakorum in the North.
AG has also featured in the international press, including Newsweek International and Forbes. JJVL, has been a finalist every year from 2006 to 2012 at the Platts Global Energy Awards.
Business that is socially responsible, sensitised to the climate crisis, run transparently and competitively, built through honest days' work, and geared for community empowerment is a business that is made to last. It endures and overcomes. AG is committed to Pakistan and will continue to break new ground and capitalize on fresh opportunities to safeguard the country's economic future.
We are pleased to share with you AG's successes as a leader of Pakistani industry and its hopes and plans for our bright tomorrow.
Iqbal Z. Ahmed