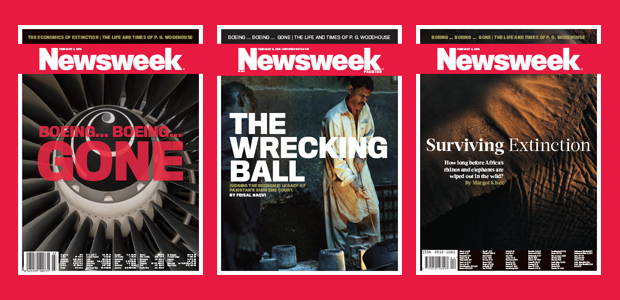 AG is pleased to announce its partnership with Brazil's Castelo de Pedra to publish Newsweek for newsstands in Europe, the Middle East, and Africa.
AG Publications has been producing Newsweek Pakistan since 2010, and Castelo de Pedra began publishing Newsweek for 28 Latin American countries earlier this month. The London-incorporated joint venture between these two companies, AG Castillo Media Limited, will publish Newsweek every week for newsstands in 55 countries across Europe, the Middle East, and Africa.
Production for all three hardcopy issues—available in 84 countries around the world—is managed by AG Publications in Lahore. The first AG-produced Latin America and EMEA editions of Newsweek (Feb. 4, 2013) hit stands this week.
AG Castillo Media's directors comprise Fasih Ahmed, João Paulo Diniz, and Mauricio Weinstein.
For more information, please email desk@newsweek-emea.com