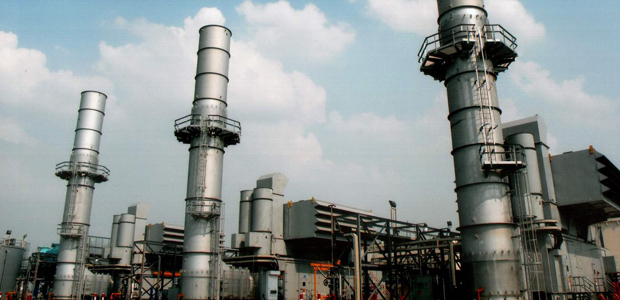 Pakistan Power Resources successfully developed and commissioned a brand new, 136-megawatt gas-fired power plant at Bhikhi, Punjab.
Incorporated in the U.S. state of Oklahoma as a joint venture between AG and Walters Power International, PPR set up its short-term Bhikhi power plant in record short time.
The project was originally awarded to Alstom Power Rentals, LLC, and assigned to PPR in January 2007. The plant utilized three brand new, aero-derivative LM6000 gas turbines from GE on a simple-cycle setup. The first of these units was commissioned that December.
The units were re-exported after PPR's power supply contract with the National Transmission and Dispatch Company Limited concluded in June 2010. PPR produced 811,605,000 kilowatt-hours of affordable electricity during the contract term. The power purchaser, NTDC, made a net profit of Rs. 1.23 billion from the electricity produced by PPR at Bhikhi.
[black]   Affordable Power   [/black]
Rs. 6.33 per kilowatt-hour paid by NTDC to PPR for electricity produced
Rs. 12.24 per kilowatt-hour was NTDC's sale price for Bhikhi power
Rs. 1.23 billion is NTDC's net profit from sale of Bhikhi electricity
Construction of the Bhikhi power plant was undertaken by TIC Global with support from SACMAG, Petrocon, and ABB.
By the Numbers:
2,200 cubic yards of concrete
31,000 pounds of structural steel
9,800 feet of piping
9,800 yards of 11-kilovolt cable
66,000 yards of control cable
8,700 yards of power cable
7,600 yards of instrumentation cable
65,000 square yards of asphalt
811,605,000 kilowatt-hours of electricity produced
Operations and maintenance of the state-of-the-art 136-megawatt Bhikhi power plant was provided by The Wood Group initially and later by U.S.-based ProEnergy Services. Gas compressors were provided by Exterran.
The Bhikhi power plant was set up through a public procurement process in line with national and international regulations and best practices to assist Pakistan meet its emergency energy requirements. This was the second fast-track power project of its kind in the country established for this purpose.